GRAND CH Sesukan Lil BugaBoo
"Boo"
Sire: Ch Elguarda Lord Ov Thunder
Dam: Ch Sarujo Whisper On The Wind
Whelped: 14 December 2000

"Boo" is from our first home bred litter from foundation bitch "Whisper" (Ch Sarujo Whisper On The Wind)

He has been a consistent winner from Baby Class (he won Baby In Show at his second show). His multitude of wins have included over 50 Class In Group wins, over a dozen Best In Groups & numerous runner Up Best In Group awards, not to mention Classes In Group. "Boo" qualified for the Classic (dogs bred in Queensland 6 - 12 months of age) by winning 1st place under Lowchen breeder Mrs Fran Minter (Paceaway Kennels). He has won many Class In Group and Class In Show in every age class.

"Boo" highlight was winning Runner Up Best Exhibit In Show at the Lowchen Club of New South Wales in April 2005 under Lowchen breeder Mr Steve Warry, Sabu Lowchen Perth Western Australia.

"Boo" is litter brother to one of Western Australia's top winning Lowchen BISS Sesukan Lil Screamin Jet owned by Joan Baldwin (Sarujo Kennels). Also Sesukan Lil Qtee who won Class In Groups as a youngster as well.

"Boo" proved his worth by siring many champions and champions in the making. Some of his winning progeny include R/up BIS Ch Sesukan Lil Runabean is owned by Wendy Newton & Linda Helkin, he is their first Lowchen and they have done exceptionally well with him, winning Class in Group and Class in Shows. His Runner Up Best In Show was under Mrs S Rickard (a Lowchen owner). "Beau" was joined by Sesukan Lil Rocky Road (parti bitch) she also had many good wins along the way.

Our own Ch Sesukan Lil Runamuck "Uhoo" is also another of his top winning pups. "Uhoo" was not heavily shown but has won mulitple Best In Groups and mulitple Class In Group awards.

Ch Sesukan Lil Meltn Moment is also a Class in Group and Show winner.
Ch Sesukan Lil Sam I Am owned by Steve Warry Sabu Lowchen is also a multi Class In Group winner and has had a good show career. He has sired champions of his own - Ch Sabu Samsational.

As you can see "Boo" truly was a wonderful Lowchen and not only did he WIN in the ring he has consistently produced WINNERS as well!!!!!

"Boo" was PRA & LL tested clear.

As at June 2005 "Boo" gained his Grand Champion title. Along the way he has only had 3 Challenges that have been with no competition, a wonderful achievement.
Sadly "Boo" passed away in August 2012. R.I.P beautiful man. You were & will always be, Breanne's "heart" dog....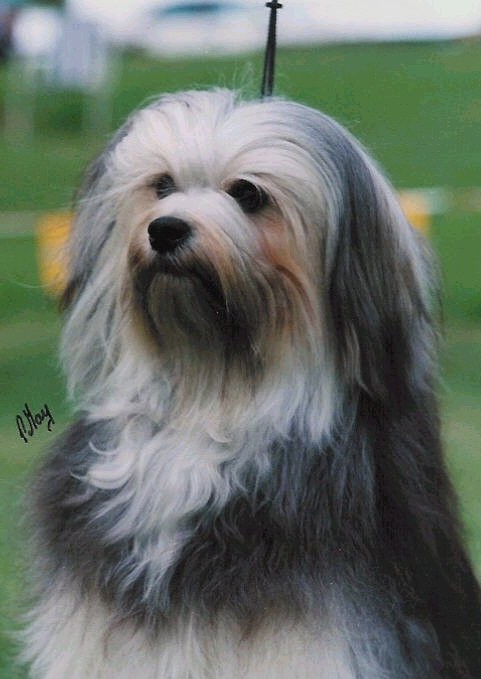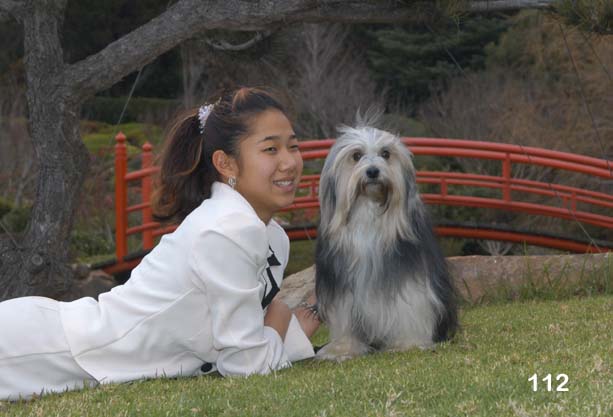 Pedigree

Parents
GrandParents
GreatGrandParents
SIRE

DAM

Ch Sarujo Whisper on The Wind