Aust Grand Ch Delaware Ebony Rose (Imp NZ) "Polly"
Sire: NZ CH Sesukan Husablacjacplaya (Imp Aust)
Dam: NZ CH Alilah Nakeisha (Imp UK)
Whelped: 8 January 2012
DNA tested
"Polly" came to Sesukan, being bred in New Zealand by our friend Lyn Nesbit (Delaware TTs)
Since arriving in March 2012 she has taken us by storm, with her funny ways, outgoing personality and zest for life! A smaller (14.25 inches) but correct size bitch, "Polly" has the most wonderful jet black coat, big flat feet & the nicest, truest TT expression seen in a long time.
Her show "debut" was at the TT (NSW) annual show, under UK TT judges Mr Mark James and Geln Davies (Waterley TTs England) some of the comments from them included-
"Very much a baby here but soooo sweet. She has a very good head and expression I am sure she will develope into something smart" "Correct shape & substance, Very nice head & expression, Superb temprement, movement. "Exciting prospect"
She was shown by Breanne on the day and groomed by Jessica Dunlop. "Polly" was 3 months old on the day of the show!!
Not all of "Polly's" wins are shown as to many to list. We are just sharing our "high-lights" with you.
22nd April 2012 "Polly's" first show in Queensland started her career of with Baby In Group under Miss Davis and then on to win Baby In Show under Mr B Smith.
At 7 months she is a multi Best of Breed, Class in Group and Class in Show winner. Also winning 2nd, out of 26 babies, in her 1st Baby Sweepstakes under Mr D Weil.
1st September 2012 "Polly" wins Minor Puppy In Show at Wondai under Mrs B Marker, qualifying her for 2013 Puppy Of The Year contest.
15th September 2012 "Polly" again wins Minor Puppy In Show under Mrs E Gunter and Mrs R Ralph. Again qualifying for 2013 Puppy Of The Year.
19 October 2012 "Polly" gains the final points for her Australian Champion title.
2012 Dogz Online Pointscore "Polly" is 3rd Rising Star & 10th in the Breed CC points (in limited showing & only competing for part of the year)
"Polly" finished 2012 one over 150 CC points, a great achievement with the number of shows done.
4th May 2013 "Polly" gains her Bronze Certificate from Dogs QLD - this is an achievement certificate for gaining 250 Challenge Points.
2013 "Polly" was number 2 Rising Star and number 3 Breed Leader on Dogz online pointscore.
2014 ended with "Polly" winning Intermediate in Group x 2 as well as being on over 600 CC points. Number 3 Breed leader on Dogzonline (with very limited shows)
2015 started with "Polly" winning best of Breed at Toowomba Royal Show under Mr J Rowston (Canada)
2016 Polly gained the final points for her Grand Champion title. 2016 Also saw Polly become a mum, producing some stunning babies for us. These include Ch Sesukan Champagne And Roses, Ch Sesukan Kopalookatthis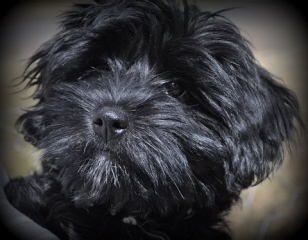 Pedigree

Parents
GrandParents
GreatGrandParents
SIRE

NZ CH Sesukan Husablacjacplaya (Imp Aust)

Aust/NZ CH Caerlaverock Husjudgn (Imp NZ)

NZ CH Caerlaverock Ema Gabo
NZ CH Caerlaverock Fan Maytok
Aust Ch Caerlaverock Lho Ukan (Imp NZ)
NZ Ch Boshanti Tyson (Imp UK)
NZ CH Caerlaverock Fan Maytok

DAM

NZ CH Alilah Nakeisha (Imp UK)

Kyang's Ta-Ba Mfo-Ba (Imp Sweden)

Ch Tang-Lah Great Ming Of Kyang
Kyang's Gad Mo
Kashi Quisiera
Eng CH Waterley Dressed To Impress
Kashi Never Say Never